Maven's Nest

Reel Life: Flick Pix




Recommended Films at the Mandel Maven's Nest Reel Life: Flick Pix
The Most Complete Annotated Overview of Women Filmmakers at the 2020 Tribeca Film Festival

By Nora Lee Mandel



Tribeca Film Festival in 2020 the three competition sections consist of women directed films, feature films that have one or more women directors, and female filmmakers directed shorts selections, though the Festival encompasses a myriad of categories and special screenings. "Films" now extend beyond the theatrical screen to varying lengths and intended distribution, including streaming platforms, television (pilots, "episodic" or "short form"), interactive virtual reality, and more.

The anticipated centerpiece of the Festival each year for me is the Nora Ephron Award. The guidelines this year are that the award will go to: "One narrative film directed by or written by a woman making its World or International Premiere will receive the Nora Ephron Award, which recognizes a woman who embodies the spirit and vision of the legendary filmmaker and writer Nora Ephron." For the first time, the Festival Press Office identified the award-eligible films in advance. I presumed 15 possibly eligible films, in competition and non-competition categories. I also continue to be the only film critic to follow previous Ephron Award winners.

I also spotlight what I call "Women Crew-Ed Films" (just don't say it out-loud), the work of women collaborators in the Festival's feature and short films, television offerings, N.O.W. (New Online Work) shorts for online platforms and "immersive" virtual reality projects (though I'm not sure of those nomenclatures-in-charge) – writers, cinematographers, editors, and composers, and more. Some of these artists may be future directors, but all are in the pool for future work-to-watch.

This report is, therefore, most complete overview with commentary of all the work by women credited at the 2020 Tribeca Film Festival. (Even I won't get to see all of them, including weeks of follow-up trying, and I give up waiting for all the V.R. and games.) But let me know if I've accidentally excluded any work, and send me the link to stream it! Many of the films not already picked up for commercial theatrical or network/platform distribution continue on the festival circuit around the U.S. and world, particularly the shorts. So you will still have opportunities to see these women filmmakers' work that I will recommend.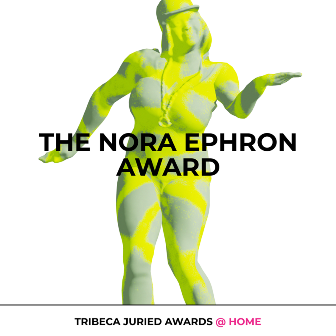 NORA EPHRON AWARD-ELIGIBLE: FEATURE NARRATIVE FILMS BY WOMEN WRITER/DIRECTORS AT 2020 TRIBECA FILM FESTIVAL: presumed
12 Hour Shift
Asia
Becky
Contactado
Cowboys
The Half of It
Lorelei
Love is Love is Love
Materna
My Wonderful Wanda (Wanda, mein Wunder)
Nobody Knows I'm Here (Nadie sabe que estoy aquí)
OTHER NARRATIVE FEATURES WRITTEN/DIRECTED BY WOMEN DIRECTORS AT 2020 TRIBECA FILM FESTIVAL
Honeymood
Little Fish
My Zoe
She Paradise
DOCUMENTARY FEATURES DIRECTED BY WOMEN AT 2020 TRIBECA FILM FESTIVAL
Athlete A
Banksy Most Wanted
Call Your Mother
Enemies of the State
Father Soldier Son
The Go-Go's
Hydration
Jacinta
Kiss the Ground
La Madrina: The Savage Life of Lorine Padilla
Landfall
Larry Flynt for President
Ottolenghi and the Cakes of Versailles
Picture a Scientist
Pray Away
P.S. Burn This Letter Please
Simple As Water
The Sit-In: Harry Belafonte Hosts The Tonight Show
Stateless (Apátrida)
The State of Texas vs. Melissa
Stray
This Is Paris
Wake Up On Mars (Réveil sur Mars)

WOMEN CREW-ED: WITH WOMEN WRITERS, CINEMATOGRAPHERS, EDITORS AND COMPOSERS AT 2020 TRIBECA FILM FESTIVAL


NORA EPHRON AWARD-ELIGIBLE FILMS BY WOMEN DIRECTORS AT 2020 TRIBECA FILM FESTIVAL
12 Hour Shift
Synopsis & Trailer
Director/Writer: Brea Grant; Editor Amy McGrath (USA) (World Premiere in U.S. Narrative Competition)
My review forthcoming


Asia
Synopsis & Trailer
Director/Writer: Ruthy Pribar; Cinematographer: Daniella Nowitz; Editor: Neta Dvorkis (Israel) (World Premiere in International Narrative Competition)
Award: Nora Ephron Prize– Jury comments: "From the writing, to the directing, to the camera moves, to the direction for the acting, to the way Ms Pribar told a story through non-speaking was just outstanding."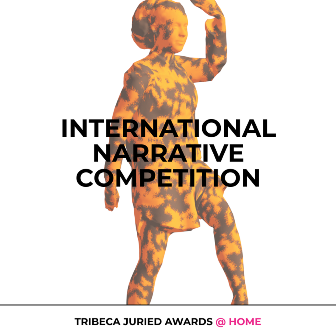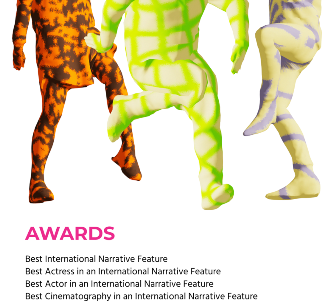 Awards in International Narrative: Best Cinematography – Jury comments: "We were impressed with how the cinematography was supporting the emotionality of the story, and was allowing us to really deeply feel with the characters."; Best Actress Shira Haas - – Jury comments: "Her face is a never-ending landscape in which even the tiniest expression is heartbreaking; she's an incredibly honest and present actress who brings depth to everything she does."

Becky
Synopsis & Trailer
Co-Director: Cary Murnion; Co-Writer: Lane Skye; Cinematographer: Greta Zozula (USA) (World Premiere in "Midnight")
Not available for me to screen


Contactado
Synopsis & Trailer
Director/Co-Writer/Co-Editor: Marité Ugás; Co-Writer: Mariana Rondón; Cinematographer: Micaela Cajahuaringa; Composer: Pauchi Sasaki (Peru) (World Premiere in International Narrative Competition)
Not available for me to screen


Cowboys
Synopsis & Trailer
Director/Writer: Anna Kerrigan (USA) (World Premiere in US Narrative Competition)
Awarded Best Screenplay and Best Actor - Steve Zahn
Release on virtual cinemas/VOD 2/12/2021 via Samuel Goldwyn Films
That a complicated story of a father struggling with mental illness, a child asserting gender identity, divorce, and an Amber alert could also matter-of-factly incorporate a Native American friend and a mature female detective (Ann Dowd in yet another excellent performance) within a framework of frequent flashbacks could be so moving and empathetic to all is a tremendous cinematic achievement. So the smidgeon of schmaltz at the finale is heart-warming.


The Half of It
Synopsis & Trailer
Director/Writer: Alice Wu; Cinematographer: Greta Zozula (USA) (World Premiere in US Narrative Competition)
Founders Award for Best Narrative Feature
Netflix release online May 1.
Fresh, delightful rom com!


Lorelei
Synopsis & Trailer
Director/Writer: Sabrina Doyle (USA) (World Premiere in "Spotlight Narrative")
Not available for me to screen in advance.


Love is Love is Love
Synopsis & Trailer
Director/Co-Writer: Eleanor Coppola; Co-Writer: Karen Leigh Hopkins; Composer: Laura Karpman (USA) (World Premiere in "Spotlight Narrative")
Not available for me to screen


Materna
Synopsis & Trailer
Co-Writers: Jade Eshete and Assol Abdullina; Co-Cinematographers Greta Zozula and Chananun Chotrungroj (USA, Kyrgyzstan) (World Premiere in US Narrative Competition)
Awarded Best Cinematography in a U.S. Narrative Feature Film and Best Actress - Assol Abdullina
Not available for me to screen


My Wonderful Wanda (Wanda, mein Wunder)
Synopsis & Trailer
Director/Co-Writer: Bettina Oberli; Co-Writer: Cooky Ziesche; Cinematographer: Judith Kaufmann; Editor: Kaya Inan (Switzerland) (World Premiere in International Narrative Competition)
Not available for me to screen


Nobody Knows I'm Here (Nadie sabe que estoy aquí)
Synopsis & Trailer
Co-Writer: Josefina Fernández; Editor: Soledad Salfate (Chile) (World Premiere in International Narrative Competition)
Netflix to release on June 24.
Not available for me to screen in advance


The Stand-In
Synopsis & Trailer
Director: Jamie Babbitt (USA) (World Premiere in "Spotlight Narrative")
Not available for me to screen


OTHER NARRATIVE FEATURES DIRECTED BY WOMEN DIRECTORS AT 2020 TRIBECA FILM FESTIVAL

Honeymood
Synopsis & Trailer
Director/Writer: Talya Lavie (Israel) (World Premiere in "Viewpoints")
Not available for me to screen


Little Fish
Synopsis & Trailer
Based on short story by Aja Gabel.
IFC Films release 2/5/2021.
Timely romance that doesn't even feel like science fiction as an attractive, urban, young couple (Olivia Cooke and Jack O'Connell) cope with a pandemic. Though it has eerie prescience of predictive behaviors, and there have been similar films of not-old people isolated by having to cope with early onset Alzheimers on their own, the cinematic flashbacks do start exploring memory issues.


Marvelous and The Black Hole
Synopsis & Trailer
Director/Writer: Kate Tsang (USA) (World Premiere in "Viewpoints")
Not available for me to screen - Why wasn't this Ephron Award-eligible?


My Zoe
Synopsis & Trailer
Director/Writer: Julie Delpy (Germany/France) (U.S. Premiere in "Spotlight Narrative")
Not available for me to screen


She Paradise
Synopsis & Trailer
Director/Co-Writer: Maya Cozier; Co-Writer: Melina Brown (Trinidad and Tobago) (World Premiere in International Narrative Competition)
Not available for me to screen. - Why wasn't this Ephron-eligible?


Shirley
Synopsis & Trailer
Director: Josephine Decker; Writer: Sarah Gubbins; Composer Tamar-kali (USA) (NY Premiere in Tribeca Critics' Week)
Neon releases June 5.
Feels like a based-on-a-true-story version of Who's Afraid of Virginia Woolf?, despite Elisabeth Moss's snarling chain-smoker stuck in embodying the period feminine mystique.


DOCUMENTARY FEATURES DIRECTED BY WOMEN AT 2020 TRIBECA FILM FESTIVAL

Athlete A
Synopsis & Trailer
Co-Director Bonni Cohen (USA) (World Premiere in "Spotlight Documentary")
Netflix releases on June 24.
My commentary forthcoming


Banksy Most Wanted
Synopsis & Trailer
Co-Director/Co-Writer: Aurélia Rouvier (France) (World Premiere in ""Spotlight Documentary")
My commentary forthcoming


Call Your Mother
Synopsis & Trailer
Directors: Heidi Ewing and Rachel Grady; Co-CinematographerJenna Rosher (USA) (World Premiere in "Movies Plus")
Comedy Central debut on Mother's Day, May 10
My commentary forthcoming


Enemies of the State
Synopsis & Trailer
Director: Sonia Kennebeck; Editor Maxine Goedicke; Composer Insa Rudolph (USA) (World Premiere in Documentary Competition)
My commentary forthcoming


Father Soldier Son
Synopsis & Trailer
Co-Director: Catrin Einhorn; Co-Director and Co-Cinematographer; Leslye Davis; Editor: Amy Foote (USA) (World Premiere in "Documentary Competition")
Netflix release June 19.
Not available for me to screen in advance.


The Go-Go's
Synopsis & Trailer
Director: Alison Ellwood (USA) (NY Premiere in "Movies Plus")
Showtime debut on August 1.
Not available for me to screen in advance.


Hydration
Synopsis & Trailer
Director: Mimi Valdés (USA) (World Premiere in "Spotlight Documentary")
A superficial, intermittently interesting documentation of Pharrell Williams's effort to bring the "Something in the Water Festival" to his hometown of Virginia Beach in 2019.


Jacinta
Synopsis & Trailer
Director/Cinematographer: Jessica Earnshaw (USA) (World Premiere in Documentary Competition)
My commentary forthcoming


Kiss the Ground
Synopsis & Trailer
Co-Director/Co-Writer: Rebecca Tickell (USA/France/China/Uganda/Zimbabwe) (World Premiere in "Movies Plus")
Not available for me to screen in advance.


La Madrina: The Savage Life of Lorine Padilla
Synopsis & Trailer
Director/Writer: Raquel Cepeda; Co- Cinematographer Alejandra Araujo; Editor: Sonia Gonzalez-Martinez (USA) (World Premiere in "Viewpoints")
My commentary forthcoming.


Landfall
Synopsis & Trailer
Director: Cecilia Aldarondo; Editor: Terra Jean Long; Composer: Angelica Negrón (USA) (World Premiere in Documentary Competition)
On PBS POV in 2021.
My commentary forthcoming.


Larry Flynt for President
Synopsis & Trailer
Director: Nadia Szold; Co-Writer: Nadia Szold (USA) (World Premiere in "Spotlight Documentary")
Not available for me to screen in advance.


Ottolenghi and the Cakes of Versailles
Synopsis & Trailer
Director: Laura Gabbert; Cinematographer: Judy Phu (USA) (World Premiere in "Spotlight Documentary")
Metropolitan Museum of Arts 2018 exhibit Visitors to Versailles (1682–1789) adds context and a modicum of substance to following multi-national Chef Yotam Ottolenghi's unconventional search for a diverse, international selection of pastry chefs to exhibit their more evanescent, and too gimmicky, art at a one-night fundraising event.


Picture a Scientist
Synopsis & Trailer
Co-Director: Sharon Shattuck; Co-Cinematographer Emily Topper; Editor: Natasha Bedu (USA) (World Premiere in "Women At Work")
The film debuts virtually through independent theaters across the country on June 12th. While Alfred P. Sloan Foundation's Science on Screen Initiative was going to sponsor a live "After the Screening" session at Festival, a panel discussion will be streamed on June 17th, moderated by Radiolab's Molly Webster, with directors Sharon Shattuck and Ian Cheney, and the film's three featured scientists: geologist Jane Willenbring, chemist Raychelle Burks, and biologist Nancy Hopkins.
In showing through vivid case studies why so few women rise in the STEM fields, the personal stories of three generations of women scientists who fought back against harassment, prejudice, and discrimination in academia are revealed, even while they quite professionally continued carrying out their research and teaching responsibilities. I presume the animated drawings are supposed to look like 1950's textbooks to play on the stereotypes they challenge?


Pray Away
Synopsis & Trailer
Director: Kristine Stolakis; Cinematographer: Melissa Langer; Editor: Carla Gutierrez Composers: Laura Karpman and Nora Kroll-Rosenbaum (USA) (World Premiere in Documentary Competition)
This documentary surprisingly creates deep empathy for a group of people normally reviled as hypocrites of the first degree. Leaders of the Christian "gay conversion" movement detail, through emotional interviews and an astonishing range of archival footage, how personal insecurities, family and social pressures drove them to self-denial until their inner turmoil overwhelmed them to finally come out. Oddly, however, unlike similar discussions with gay Jews, they do no actual Biblical or theological analysis.


P.S. Burn This Letter Please
Synopsis & Trailer
Co-Director/Co-Writer: Jennifer Tiexiera (USA) (World Premiere in "Viewpoints")
The personalities of New York City 1950's fashionable, yet illegal, demi-monde of born-male artistes who entertained on-stage, and some lived off-stage, as women, first come alive through a cache of letters. But more than voices using quaint terms for drag, like female impersonators, the living human beings are found and extensively interviewed, with their own extraordinary photograph albums, memorabilia, and unique perspectives on a vanished society, even as they may now live more comfortably in their very individual skins as they lived to enjoy the benefits of the gay rights movement they anticipated.


Simple As Water
Synopsis & Trailer
Director/Co-Editor: Megan Mylan; Co-Cinematographer: Rafia Salameh (USA/Syria/Turkey/Greece/Germany) (World Premiere in Documentary Competition)
Not available for me to screen in advance.


The Sit-In: Harry Belafonte Hosts The Tonight Show
Synopsis & Trailer
Director/Co-Writer: Yoruba Richen; Co-Writers: Valerie Thomas and Elia Gasull Balada; Co-Cinematographer Martina Radwan; Editor: Èlia Gasull Balada (USA) (World Premiere in "Movies Plus")
On Peacock
Stateless (Apátrida)
Synopsis & Trailer
Director/Writer: Michèle Stephenson; Co-Cinematographers: Nadia Hallgreen and Naiti Gámez; Editor: Sophie Farkas-Bolla (USA/Dominican Republic/Haiti) (World Premiere in "Viewpoints")
Through powerful cinematic techniques, two women, one historical, one contemporary, bear witness to the fraught, racist, sometimes violent, relationship on the shared island of Hispaniola between the Dominican Republic (Spanish-speaking and white-skin preferred) and Haiti (French/Creole-speaking, majority black-skin). Through vivid animation-like cinematography, the desperate flight of young Moraime illustrates the 1937 genocide ordered by dictator Rafael Trujillo, based on Freddy Prestol Castillo's novelistic account in You Can Cross The Massacre On Foot (only available in English last year).


TRIBECA TV: PILOT SEASON

Halfway House
Synopsis & Trailer
Project Creator/Writer: Katherine Craft; Cinematographer: Alison Kelly; Editor: Nena Hsu Erb (USA) (World Premiere)
My commentary forthcoming.


Lady Liberty
Synopsis & Trailer
Director/Writer (Country)
My commentary forthcoming.



NB: More commentary forthcoming. I update for film release or other viewing in wider distribution .



updated 3/10/2021




Nora Lee Mandel is a member of New York Film Critics Online and the Alliance of Women Film Journalists. Her reviews are counted in the Rotten Tomatoes TomatoMeter:




Complete Index to Nora Lee Mandel's Movie Reviews


Since August 2006, edited versions of most of my reviews of documentaries/indie/foreign films are at Film-Forward; since 2012, festival overviews at FilmFestivalTraveler; and, since 2016, coverage of women-made films at FF2 Media. Shorter versions of my older reviews are at IMDb's comments, where non-English-language films are listed by their native titles.






To the Mandel Maven's Nest Reel Life: Flick Pix


Copyright © 2021