Maven's Nest

Reel Life: Flick Pix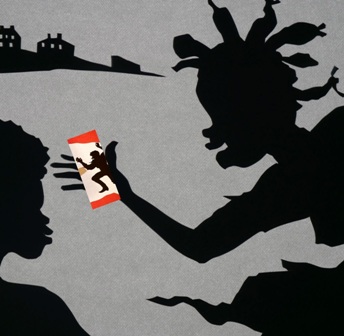 --Official NYFF poster designed by Kara Walker





Women-Directed Films at the 2021 New York Film Festival



By Nora Lee Mandel

How did women filmmakers fare at the 59th Annual New York Film Festival of Films at Lincoln Center (FLC) September 24 through October 10, 2021?

In the prestigious Main Slate: 10 feature films out of 32 (including 2 as co-director)
In Spotlight: 3 features out of 9 – plus 2 shorts in Amos Vogel retrospective
In Currents: 6 features out of 15 (1 film has 3 women directors and 1 as co-director), and 13 shorts out of 25
In Revivals: 7 out of 17


Despite the ongoing Covid-19 pandemic, the 2021 New York Film Festival opted for in-person screenings, following the safety protocols of all NYC theaters for proof of vaccination with required face coverings. Directors' in person Q & A's will be available on FLC's YouTube Channel.

As well as a few virtual and four outdoor events (primarily the revivals) at Lincoln Center's Damrosch Park, NYFF again expanded off-campus, partnering with four indoor theaters in Manhattan (in the East Village and Harlem), Brooklyn, and Westchester. With so many of the selections already picked up for commercial distribution, audiences also will be able to view many of the films at a later date. (I update distribution information as available.)

WOMEN DIRECTORS AT THE 2021 NEW YORK FILM FESTIVAL

Main Slate:

The Power of the Dog (Australia/New Zealand) – Director Jane Campion (with in person Q & A) – Centerpiece – adapted from Thomas Savage's 1967 novel - in select theaters November and on Netflix December 1
Campion will also have an extended conversation with filmmaker Sofia Coppola on October 2 at FLC, and will be at the Paris Theater on October 3 for a screening of an archival print of The Piano (1993).

Bergman Island (France/Germany/Belgium/Sweden) – Director Mia Hansen-Løve with in person Q & A) IFC Films release in theaters and on demand October 15
On September 27, Hansen-Løve will be in conversation with director Joachim Trier ( The Worst Person in the World).

Futura (Italy) Director Alice Rohrwacher (along with Pietro Marcello and Francesco Munzi)

Neptune Frost (USA/Rwanda) Co-Director Anisia Uzeyman

Passing (USA) Director Rebecca Hall (with in person Q & A) - based on Nella Larsen's 1929 novella - Netflix release on November 10

Petite Maman (France) Director Céline Sciamma – NEON release

Prayers for the Stolen (Noche de Fuego) (Mexico/Germany/Brazil/Qatar) Director Tatiana Huezo (based on Jennifer Clement's 2014 novel) Netflix release

The Souvenir Part II (UK) Director/writer Joanna Hogg – A24 release (Her 2019 The Souvenir is showing in the Spotlight section, also via A24)

Titane (France) Director Julia Ducournau – NEON release in theaters October 1

Unclenching the Fists (Russia) Director Kira Kovalenko – MUBI release

Spotlight:

Jane by Charlotte (Jane par Charlotte) (France) – Director Charlotte Gainsbourg, documentary - Utopia release in 2022

The Lost Daughter (USA/Greece) Director Maggie Gyllenhaal (with in person Q & A) - based on Elena Ferrante's 2006 novel - Netflix release December 31

The Souvenir (UK) (2019) - Director/writer Joanna Hogg – A24 release

Amos Vogel Centenary Restrospective:

In "Program 3 - Czech New Wave, 1965": Pearls of the Deep (Perličky na dně) (based on Bohumil Hrabal short story) Section Director Věra Chytilová

In "Program 6 – Personal Cinema, 1968": The Spirit of the Navajo - Directors Maxine Tsosie and Mary Jane Tsosie (USA), short from Museum of Modern Art collection

Currents:
Features

The Tsugua Diaries (Diários de Otsoga) (Portugal) – Opening Night - Co-Director Maureen Fazendeiro (through O Som e a Fúria/ Match Factory)

All About My Sisters (USA) Director Wang Qiong - The dGenerate Collection at Icarus Films release October 15 in New York City, followed by cities nationwide.

I Want to Talk About Duras (Vous ne désirez que moi) (France) Director Claire Simon (based on Michèle Manceaux's posthumously published 2016 book. not yet available in English Je Voudrais Te Parler de Duras) (through Lux Box Films)

A Night of Knowing Nothing (France, India) Director Payal Kapadia (through Square Eyes Film)

Prism (Belgium) Directors Eléonore Yameogo, An van. Dienderen, and Rosine Mbakam. Icarus Films release
The theatrical premiere is at Brooklyn Academy of Music October 8 – 14 in the series Prisms and Portraits: The Films of Rosine Mbakam. Also included will be the revealing Delphine's Prayers (Les Prières De Delphine), that I saw at MoMA's Documentary Fortnight earlier this year.

A River Runs, Turns, Erases, Replaces (USA) Director Shengze Zhu (through Burn The Film)

Shorts:
In "Program 1: Acts of Seeing": 38 (USA) Co-Director Micaela Durand; Elle (Germany) Director Luise Donschen

In "Program 2: Critical Mass": Do Not Circulate (Hong Kong) Director Tiffany Sia; In Flow Of Words (Netherlands) Director Eliane Esther Bots

In "Program 4: Still Life": The Capacity For Adequate Anger (Germany) Director Vika Kirchenbauer

In "Program 5: Pattern Language": Reach Capacity (USA) Director Ericka Beckman

In "Program 6: Camera Lucida": Here Is The Imagination Of The Black Radical (UK) Director Rhea Storr; Strange Object (UK) Director Miranda Pennell; To Pick A Flower (Philippines) Director Shireen Seno

In "Program 7: New Sensations": Grandma's Scissors (Taiwan/USA) Director Erica Sheu; Blind Body (Australia) Director Allison Chhorn; If I Could Name You Myself (I Would Hold You Forever) (UK) Director Hope Strickland

In "Program 8: Vibrant Matter": Fictions (Mexico/Germany) Director Manuela de Laborde

Revivals:

Adoption (Örökbefogadás) (Hungary) (1975) Director Márta Mészáros - New 4K digital restoration by The Hungarian National Film Fund, approved by the director
Janus Films release

The Bloody Child (USA) (1996) Director Nina Menkes - New restoration by The Academy of Motion Picture Arts and Sciences Film Archive and The Film Foundation
Arbelos Films release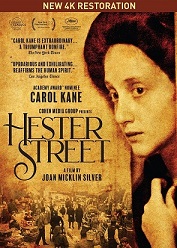 Hester Street (USA) (1975) Director Joan Micklin Silver
Cohen Film Collection theatrical release (new poster above) begins October 1 at the Quad in New York City and the Nuart in Los Angeles. DVD/Blu-Ray forthcoming.
My commentary on the 2020 Restoration


Mississippi Masala (UK/US) (1991) Director Mira Nair (with in person Q & A) - New 4K digital restoration by The Criterion Collection, supervised by the director and the cinematographer Ed Lachman.
Janus Films release
Writer Jhumpa Lahiri, whose novel The Namesake Nair adapted in 2006, will moderate "The Making of Mississippi Masala" with Nair, star Sarita Choudhury, and Lachman on September 25.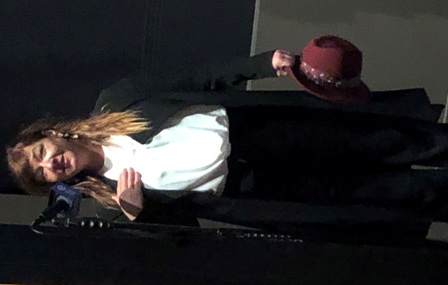 - Ramsey at 2019 NYFF



Ratcatcher (UK/France) (1999) Director Lynne Ramsay - New 4K digital restoration by The Criterion Collection, supervised by the director and cinematographer Alwin Küchler
Janus Films release – Blu-Ray available on October 19

Sambizanga (Angola/France) (1972) Director Sarah Maldoror (based on novella, not in English, by Angolan writer José Luandino Vieira)
Restored by The Film Foundation's World Cinema Project and Cineteca di Bologna at L'Image Retrouvée in association with Éditions René Chateau and the family of Sarah Maldoror, part of the African Film Heritage Project, an initiative created by The Film Foundation's World Cinema Project, the Pan African Federation of Filmmakers and UNESCO—in collaboration with Cineteca di Bologna

Who Killed Vincent Chin? (USA) (1987) Director Christine Choy
Restored by The Academy of Motion Picture Arts and Sciences Film Archive and The Film Foundation
Janus Films release

OTHER NYFF RECOMMENDATIONS forthcoming


Flashbacks: My recent New York Film Festival coverage of films by women:

At 2020.

At 2019.

At 2018: Highlights and Complete Guide.

At 2017: fiction features, accessible documentaries and unusual documentaries.

At 2016: Complete Guides to Women-Directed Films at NYFF: the 11 Feature Films and the 18 Short Films.

updated 9/24/2021





Nora Lee Mandel is a member of New York Film Critics Online. My reviews are counted in the Rotten Tomatoes TomatoMeter:


Complete Index to Nora Lee Mandel's Movie Reviews
My reviews have appeared on: Film-Forward; FF2 Media; Lilith, FilmFestivalTraveler; and, Alliance of Women Film Journalists and for Jewish film festivals. Shorter versions of my older reviews are at IMDb's comments, where non-English-language films are listed by their native titles.

To the Mandel Maven's Nest Reel Life: Flick Pix

@NLM_MavensNest - Nora Lee Mandel at mandelshultz@yahoo.com



Copyright © 2021